Posted on 10/11/2013 by ozzy in Wrightish
The ARP String-Ensemble was a fully polyphonic synthesizer produced by Dutch company Eminent (known with Solina brand, popularized by Jean Michel Jarre), and distributed by ARP from 1974 to 1981. The sounds it included were violin, viola, trumpet, horn, cello and contrabass. The built-in chorus effect helped to give the instrument its distinctive sound.
Richard Wright used the ARP String-Ensemble synthesizer for a "string" layer on Wish You Were Here album, as well as on Animals. The "glassy" part of intro to Shine on you Crazy Diamond is a good example of employing this instrument.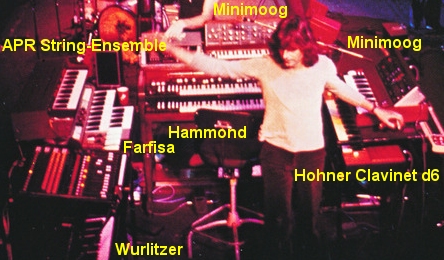 How to get the sound:
To achieve the sound of a ARP String-Ensemble, go to the Elektrostudio website and download their free Esline String VST plug-in.