Posted on 01/10/2013 by ozzy in Wrightish
The Clavinet was an electric musical instrument produced by German manufacturer Hohner from 1964 to early 1980s. The Clavinet is known for its distinctive punchy staccato bass-sound, well suited particulary for funk (Stevie Wonder Superstition) or reggae. Richard Wright used the Hohner Clavinet D6 model on Wish You Were Here album, notably in Have a Cigar for the rhythm bass line. The Clavinet can also be heard in Shine on You Crazy Diamond, part 8 (20:20) on top of the Wurlitzer electric piano. And the last but not least, Wright played it on his first solo album Wet Dream (Funky Deux).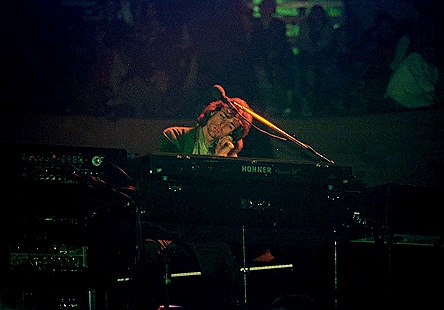 How to get the sound:
To achieve the sound of a Clavinet, go to the BigTick website and download their free TickyClav VST plug-in.

Source: Klaus Hilscher (photo)