Posted on 01/04/2012 by ozzy in Accessories
During all of Roger Waters tours in 2000s (In the Flesh, The Dark Side of the Moon, or most notably the Live 8 performance) you might have spotted the silver piece of equipment fitted in the rack that Roger had on stage. This was Samson UR-5, a rack-mount wireless UHF receiver manufactured by Samson Technologies, which also provided all various gear for the current Wall tour.
Samson UR-5 Single Diversity Receiver (for reception of a single monophonic signal) is an integral part of Samson UHF Synth 5 Wireless System. It features 74 selectable frequencies in receiver and transmitters with 11 available for simultaneous use in crowded RF environments; RF reception in the 794 - 800 MHz UHF bandwidth; dbx Noise Reduction RMS detection system that accurately tracks program material to reproduce audio without noise or coloration; automatic voltage-sensing power supply for worldwide use without adaptors or transformers. System also includes UT-5 beltpack transmitter with tuned, 1/4 wavelength antenna, 6-pin input connector and durable Nextel finish, and a top-line UH-5 handheld transmitter with internal antenna and on-board controls. The 5-segment LEDs on the front panel of UR-5 helps to find the clearest available channels.
You can find more about Samson UHF Synth 5 on the company's website.
The picture below shows (from top to bottom) Furman PL-Plus Series II Power Conditioner, Samson UR-5, and two Korg ToneWorks DTR-1 tuners.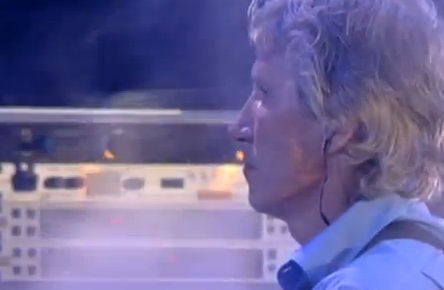 Posted in Accessories  |  Please leave your comment