Posted on 14/02/2012 by ozzy in Accessories
You may have watched Roger on stage and wondered where the strange osciloscope-like device that he had behind him came from. Well, that is actually a Conn Strobotuner, model ST-11, that both David Gilmour And Roger Waters have been using since around the late 1970s.
The Strobotuner works on an optical illusion known scientifically as the stroboscopic effect - so the name "Strobotuner". The stroboscopic effect is responsible for the apparent backward rotation of objects such as wagon wheels seen in motion pictures when the wagon is clearly moving forward. This same effect causes the wheel to appear to slowly rotate forward or even appear motionless when the wagon is going "full speed" ahead.
Charles Gerald Conn, the founder of C. G. Conn Ltd., pioneered highly accurate tuning devices many years ago with the introduction of the Stroboconn. Wide acceptance of the Stroboconn led to the development of the light-weight Strobotuner which for years has been the standard of the industry.
In 1985 the company's Strobotuner division was bought by Peterson Electro-Musical Products, who continue to service their line of products. Assets of the rest of C.G. Conn were bought by Steinway Musical Instruments in 2000 and in January 2003 were merged with other Steinway properties into a subsidiary called Conn-Selmer.
Source: C. G. Conn, Wikipedia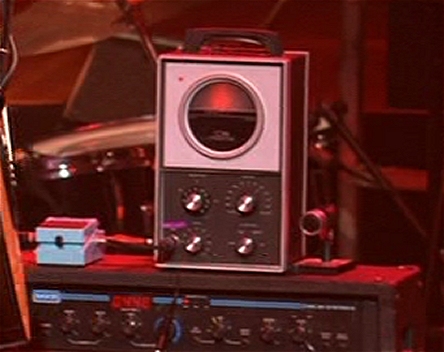 Posted in Accessories  |  Please leave your comment