Posted on 16/03/2014 by ozzy in Wrightish
Richard Wright used a Prophet-5 synthesizer on The Wall sessions and during the tour that followed in 1980/81. This classic and then extremely popular synthesizer can be heard in almost every song on the album - most notably in Run like Hell, where Rick played his solo.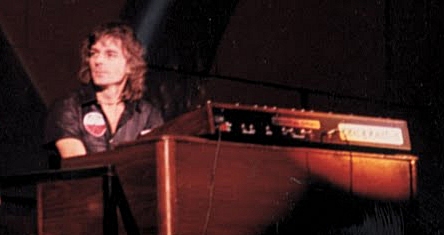 The Prophet-5 was an analog synthesizer that was manufactured by Sequential Circuits company between 1978 and 1984. If not the first, it was one of the first programmable polyphonic synthesizers with a maximum polyphony of 5 voices. It featured two types of synthesis (subtractive and FM) and had patch memory storage, which memorized every control setting of your sounds (a unique feature at the time). Musicians valued this instrument mostly for its string sounds, analog effects, and analog basses.
How to get the sound:
If you are after the sound of a SCI Prophet-5, you may want to try a free VST plug-in Prophanity by Roberson Audio.