Posted on 04/03/2017 by ozzy in The Blog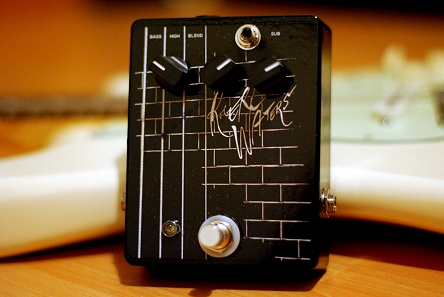 Just thought that I could share my take on the classic Electro-Harmonix effect pedal that I have built from the layout found on the Guitar FX Layouts web site.
The vintage EHX Octave Multiplexer pedal generates deep bass tones, one octave below the notes you play on your normal guitar. It comes handy when you need to play just a few bass lines here and there.
Obviously, the pedal enclosure design was inspired by Roger Waters Signature Fender Precision Bass.